When we started Paperspace back in 2014, our mission was to make cloud GPU resources more accessible and less expensive for everyone. Since inception, we have continued to offer a wide variety of low-cost GPU instances, often at a fraction of the price of other cloud providers.  
Today, we're happy to announce that we've taken that mission a step further.
Introducing our new Free Gradient GPU plan
We'd like to introduce you to our new way to run GPU-enabled Jupyter Notebooks in the cloud— absolutely free!  
Request Early Access for the Free Gradient GPU plan
You'll be added to our waitlist. We'll move you up the list for each person you invite with your referral code.
Sign Up Today
---
Why Run a Jupyter Notebook on Free GPUs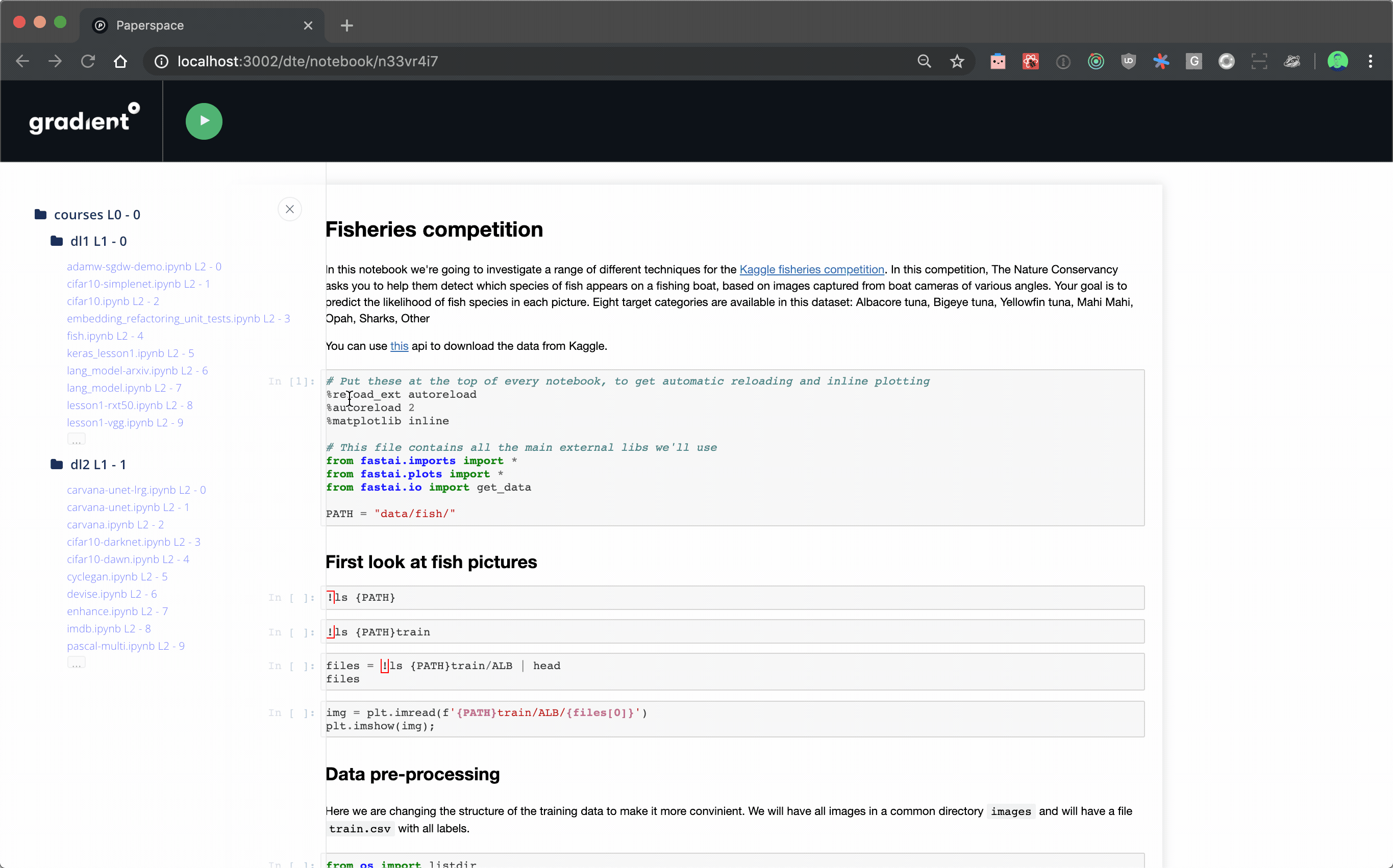 Run on free, dedicated cloud GPUs: Setting up and running a cloud GPU from any of the major providers can be a complicated process if you're not already experienced. And even if you are, not only is setting up an instance an unnecessary time sink, the machines available are often prohibitively expensive.
With Gradient Notebooks, not only do you not have to worry about setting up and maintaining your own instance, you can now run your Notebooks on a free, dedicated cloud GPU instance.
---
Getting Started with Your First Free GPU Notebook
Launching your first Gradient Public Notebook is easy: first, sign up for a free Gradient subscription! Note: All notebooks in the free tier are set to public by default.
Next, select either the M400 cloud GPU instance (running on NVIDIA Quadro M4000) or our high-performance C2 cloud CPU instance (Intel® Xeon® E5-2630 v3).
Click "Create Notebook," and that's it!
You can run a Gradient Public Notebook on one free, dedicated GPU/CPU instance at a time, for up to 6 hours. And don't worry, your Notebook will remain fully versioned, and you can restart your instance to run for another 6 hours as many times as you like.
To run more than one public Notebook instance— and to get access to private Notebooks— simply upgrade to one of our pay-per-second cloud instances.
---
Sign up for access to the Free Gradient GPU plan
We're looking forward to helping you share your ML and deep learning models with the world. Sign up for early access and let us know what you think!