We've long been frustrated that GPU cloud providers make it so difficult to identify and compare GPU hardware.
This frustration is multiplied by the fact that GPU cloud providers offer GPU instances in different shapes and sizes, with different definitions of what constitutes an add-on. Depending on the vendor, we might find ourselves needing to factor in the hidden cost of adding CPU instances (as with Google Cloud), adding memory, adding storage, and so on.
This process gets really complicated when comparing across vendors. How can we compare instances and offerings when the units are all completely different? It takes a bit of work.
In an effort to bring transparency to the world of GPU cloud providers, we've created The Ultimate Guide to Cloud GPU Providers.
The primary goal is to provide a resource for GPU cloud customers to compare and contrast the offerings of the most popular GPU cloud providers.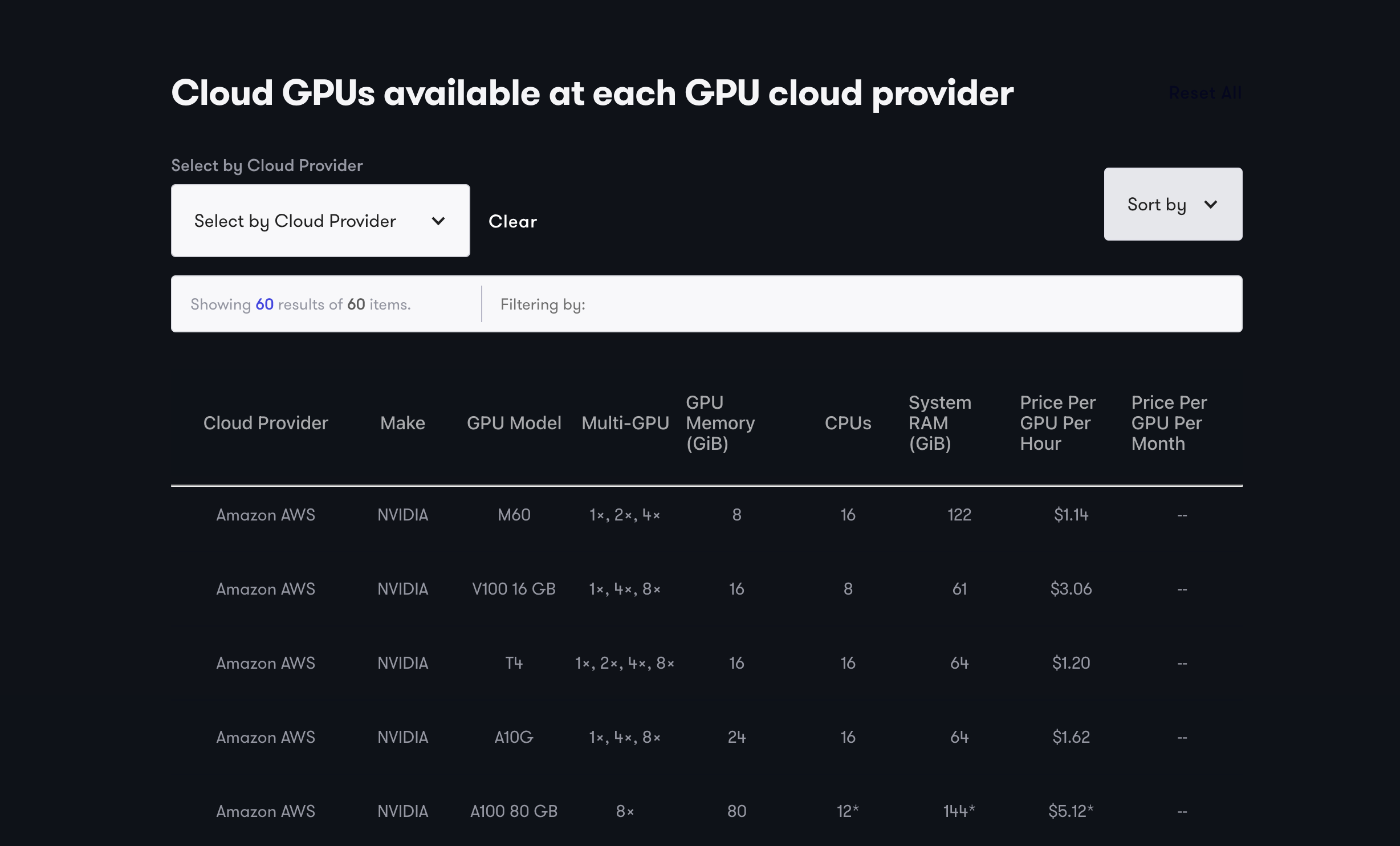 Our methodology was as follows:
Focus on the underlying GPU spec of each offering rather than the marketing
Standardize all instances to price per GPU per unit time
Only consider guaranteed GPU resources rather than pre-emptible offerings
Only consider dedicated GPU resources rather than fractional offerings
Avoid "two-sided marketplace" GPU offerings
Compare hourly and monthly pricing options
Do not factor storage, network performance, or ingress/egress
These are the GPU cloud providers we included. Each vendor additionally has a Paperspace comparison page which is linked below.
Enjoy! We hope this guide provides a useful resource for comparing GPU instances across cloud providers.