TL;DR: Get paid to write articles about topics in AI including tutorials, sample projects, and more.
---
We're constantly developing our blog as a valuable community resource on all things related to deep learning, GPU computing, and other related topics. We're always looking for driven people who want to make an impact in this space.
Why Write for Paperspace?
Make an impact, grow your personal brand, and get paid while doing it. 💵
Our articles reach thousands of viewers each month who want to learn more about topics in AI. If you've been following our blog, you've probably seen articles like Ravi Munde's guide to building Dino Run, Harsh Sikka's tutorial on Building a Bacteria Classifier with fastai, or Sudharshan Babu's informational Guide to Synthetic Media.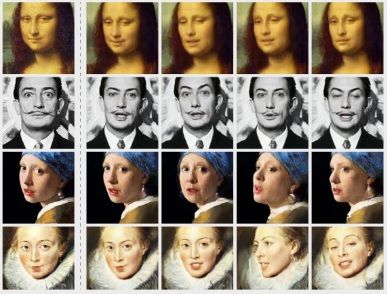 We provide individualized support and feedback to all of our writers, both for writing and code. We're looking for pieces that are educational, insightful, and help people learn more about AI and related topics.
The focus of the blog is on working examples – not just theory – so sample code e.g. a git repo, working Jupyter notebooks, etc. are required for most projects.
If preferred, we can also pay writers in GPU credit (free use of our GPUs).
What Should I Write About?
We're always looking for articles and tutorials on topics like:
Explaining answers to popular questions (e.g. "Should I use PyTorch or TensorFlow?") in-depth
Projects involving or focusing on specific ML/DL libraries (PyTorch, TensorFlow, etc.)
Profiling / benchmarking recent models
Overview of developments and trends in key areas such as LLMs, computer vision, etc.
GPU computing and AI chip benchmarks, trends, comparisons, optimizations, etc.
Technical deep-dives
Framework comparisons
Toolset overviews
Best practices
How-to's
How Do I Get Started?
Just fill out our Google Form!