We're pleased to announce that the Paperspace native application now supports 4K streaming on all Dedicated GPU virtual machines.
Note: 4K streaming is available in the latest version of the Paperspace app only. Download the app here: https://www.paperspace.com/app
Here's a quick guide for enabling 4K streaming:
Open the Paperspace app and locate the settings menu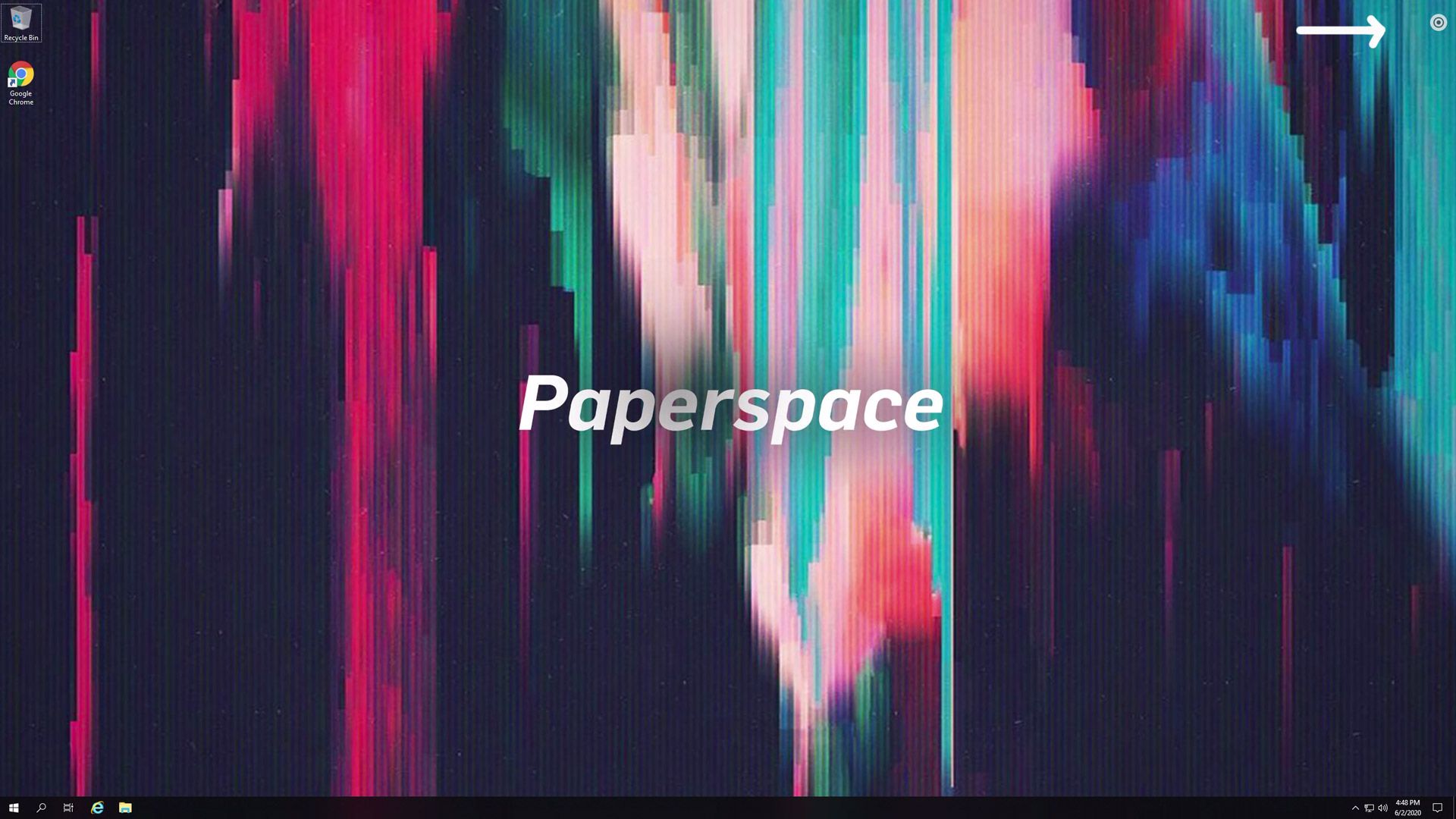 2. Toggle the Zoom option in the Display settings and make sure 1x is selected.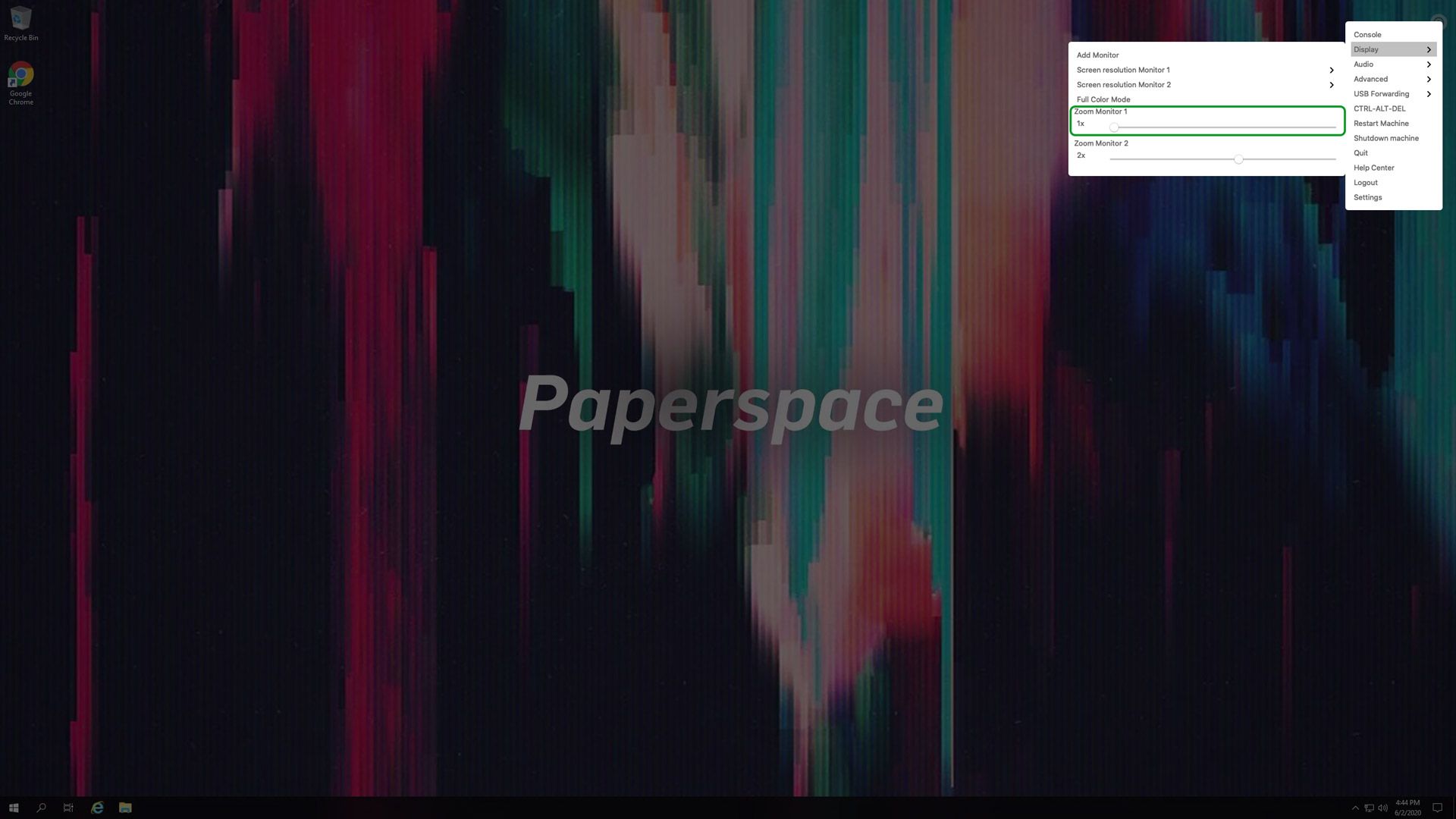 3. Check the display settings on your virtual machine and confirm that the resolution matches your expectations for your client monitor.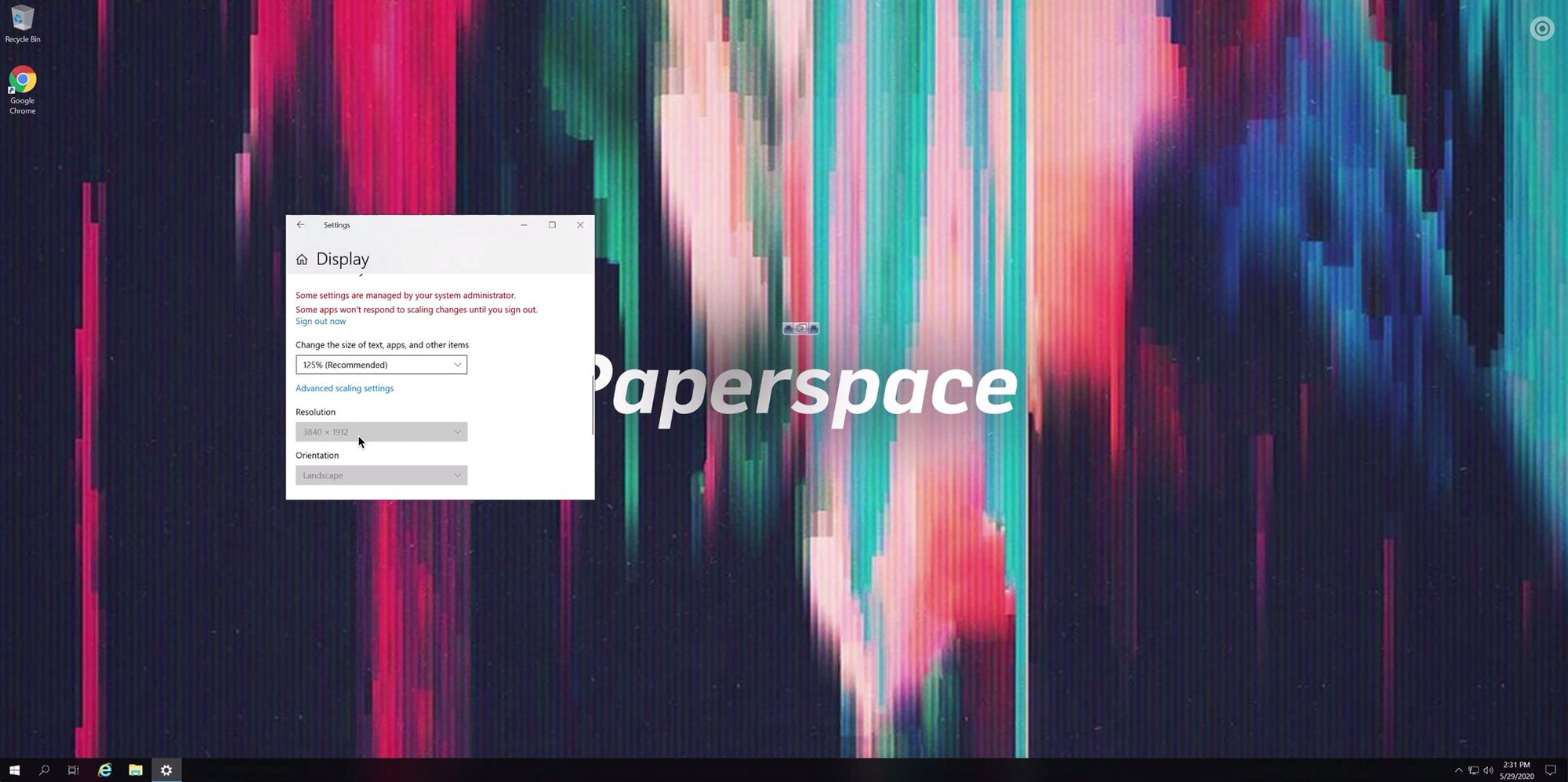 Frequently asked questions:
What do I need to enable 4K?
You need a 4K or higher display and a GPU-powered Paperspace machine.
Is 4K available in the browser-based version of Paperspace?
Not yet. 4K is available only in the native application.
Is 5K, 6K, or 8K resolution supported?
How do I make sure 4K is working properly?
Open the display settings on your virtual machine. Is the resolution close to 4K? If not, open the Paperspace app settings and make sure Zoom is turned down to 1x.