We're excited to share the arrival of hotkey keyboard shortcuts!
One of the things we hear often from our users is that they want to be able to switch contexts faster while using Paperspace products.
We wanted to answer that call and streamline the experience of switching between different resources on Paperspace. For example, if you're browsing through your Notebooks looking for the Transformers notebook from Hugging Face that you were working on last week, you may also want to check the Jobs page to see when you last used the Gradient Job Runner – that's now possible with a single keystroke!
We invite you to maneuver around the Paperspace console using these new nifty hotkeys:
shift + t - toggle the console menu
m - toggle the sidebar menu
c - navigate to Core
g - navigate to Gradient
n - navigate to Notebooks
j - navigate to Jobs
p - navigate to Projects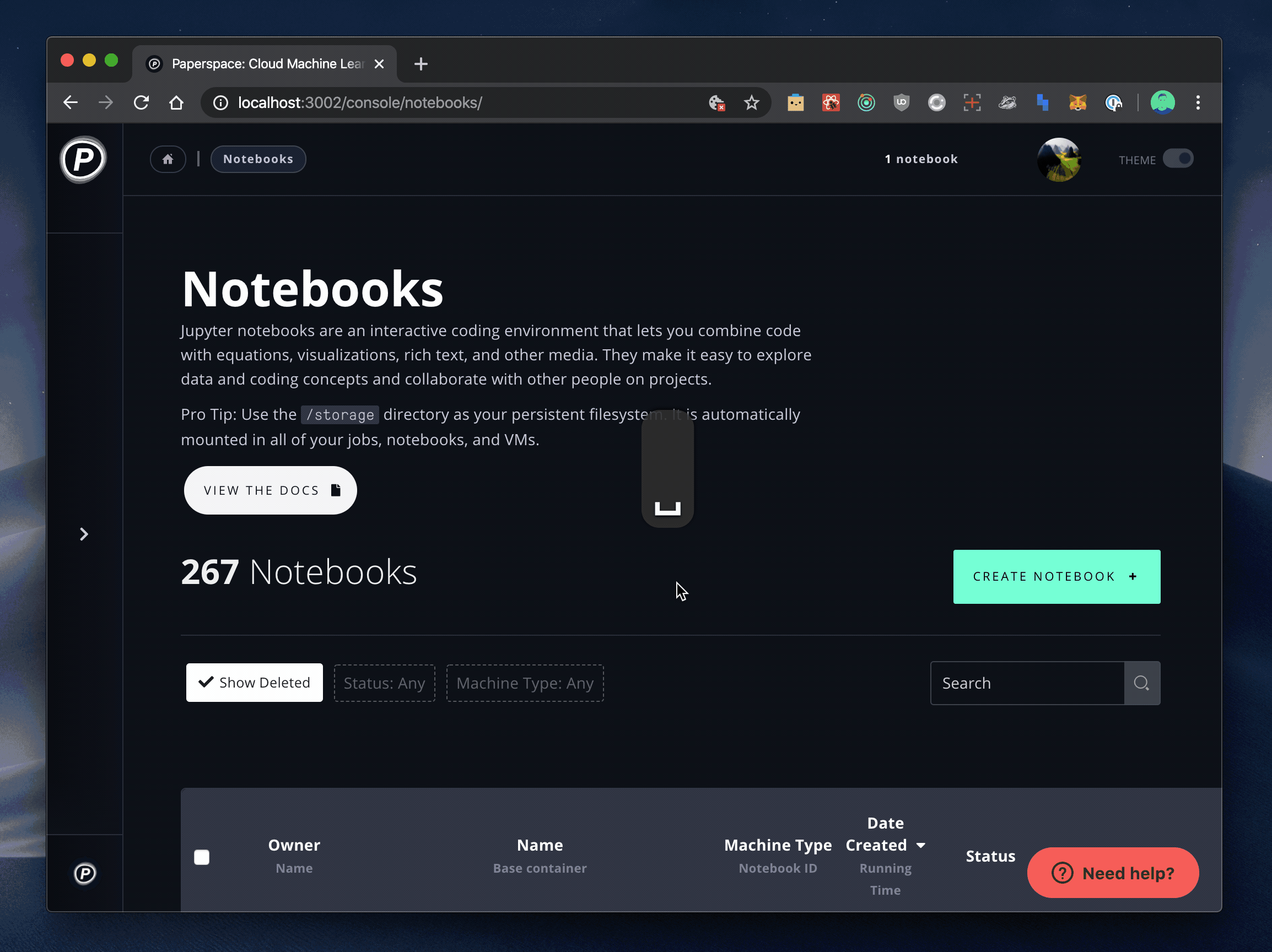 If you have suggestions for additional shortcuts you'd like to see implemented, let us know!
And as always, let us know what you think on Twitter or by reaching us at hello@paperspace.com.