Spectrum Labs, a San Francisco-based technology company providing contextual AI, automation, and services to help consumer brands recognize and respond to toxic behavior, has partnered with Paperspace to deliver toxic chat detection models to internet dating, gaming, marketplace, and social media communities.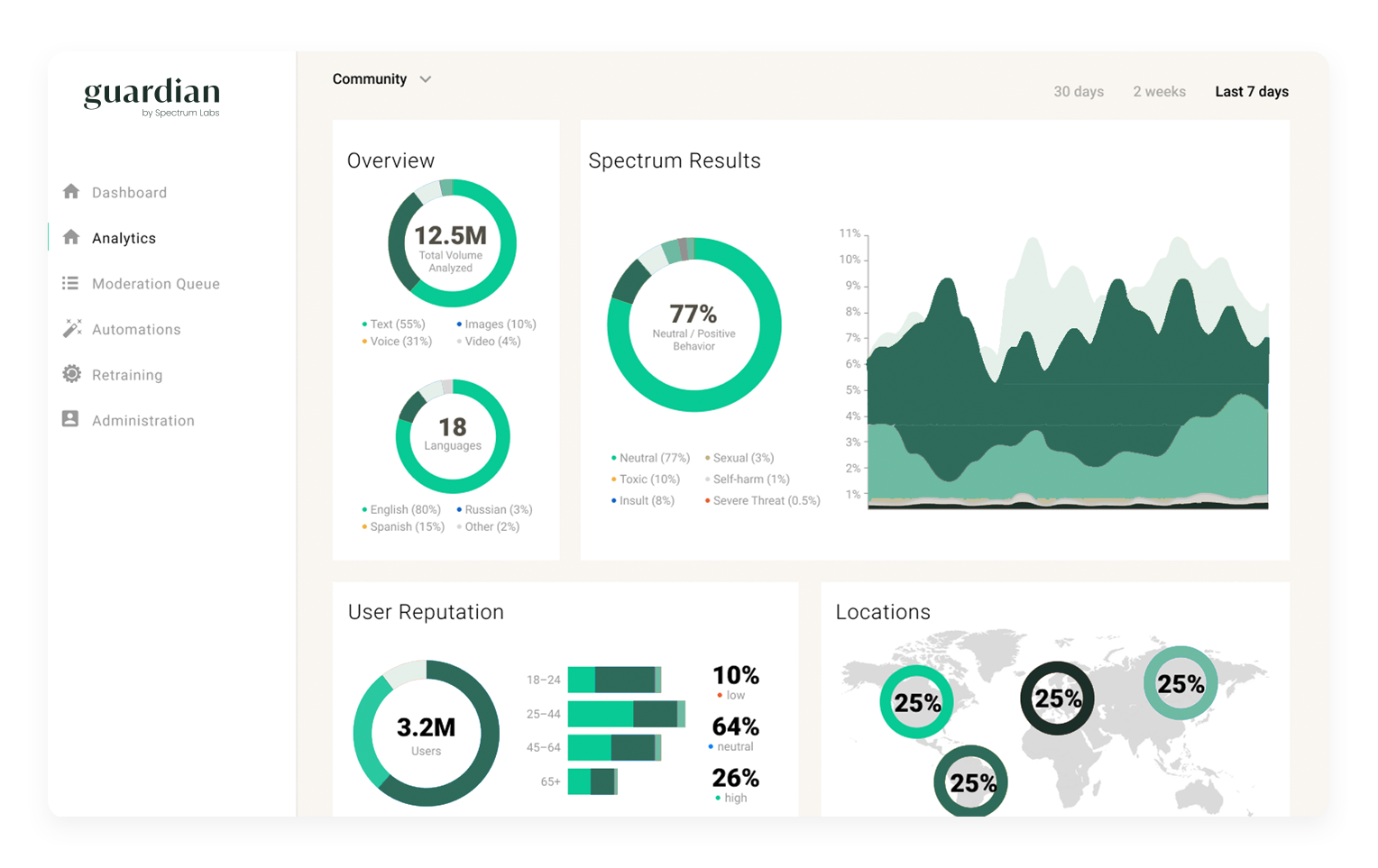 As the world increasingly relies on Internet-based services, apps, and games, online communities continue to grow exponentially, representing billions of messages and transactions every day. Harassment, hate speech, discrimination and other toxic behaviors within these communities are accelerating, requiring a solution beyond outsourced moderation, keyword lists, or in-house legacy technology that's ill-equipped to deal with the scale of the problem.
Fortunately, online toxicity is a problem that's well-suited to machine learning. Communities generate vast amounts of textual data and contextual metadata which forms a robust basis on which to apply NLP-based (natural language processing) machine learning techniques to detect toxic and illegal behavior.
Spectrum Labs is known for its highly accurate, tunable context-aware models and its workflow tool, Guardian. The company uses fundamental NLP techniques (such as vectorization) across multiple inputs (such as textual data and various forms of metadata) to create trustworthy signals about user behavior. Spectrum then delivers these models as endpoints to its partners to detect scamming attempts, misogyny, severe threats, unwelcome sexual advances, hate speech, harassment, and so on.
Spectrum Labs is growing its machine learning team and its customer base rapidly. Since each of their end users consumes models via unique endpoints (with each endpoint representing a base model that has been tuned to fit the specific application), the team is facing the dual challenges of scaling up its team and scaling up the number of unique model deployments. These requirements established a strong use case for Gradient: help the internal team collaborate, and help scale model deployments with CI/CD, traceability, and determinism.
"Safeguarding user experience from online toxicity requires a state-of-the-art approach to machine learning. Paperspace helps the team operate efficiently and effectively."
Josh Newman, Spectrum Labs Co-Founder and CTO
Dan Kobran, Paperspace COO, said: "We couldn't be more excited to work with Spectrum Labs and their talented machine learning team. Spectrum Labs' technology is making the internet a safer, more inclusive, and friendlier place and we look forward to helping them succeed in this important mission."