Many of our users use Paperspace as part of a team (at a company, university, etc.) working collaboratively together on projects. A highly requested feature was to be able structure those teams inside Paperspace which is now possible with a couple clicks.
If you've ever had to manage multiple Paperspace accounts or needed to be a member of different teams, you're going to love this new feature.
Some of the top reasons to use Teams include:
Instantly invite friends and colleagues to join you on Paperspace
Share resources like machines, notebooks, jobs, and storage
Consolidate billing for your team and manage your subscriptions in one place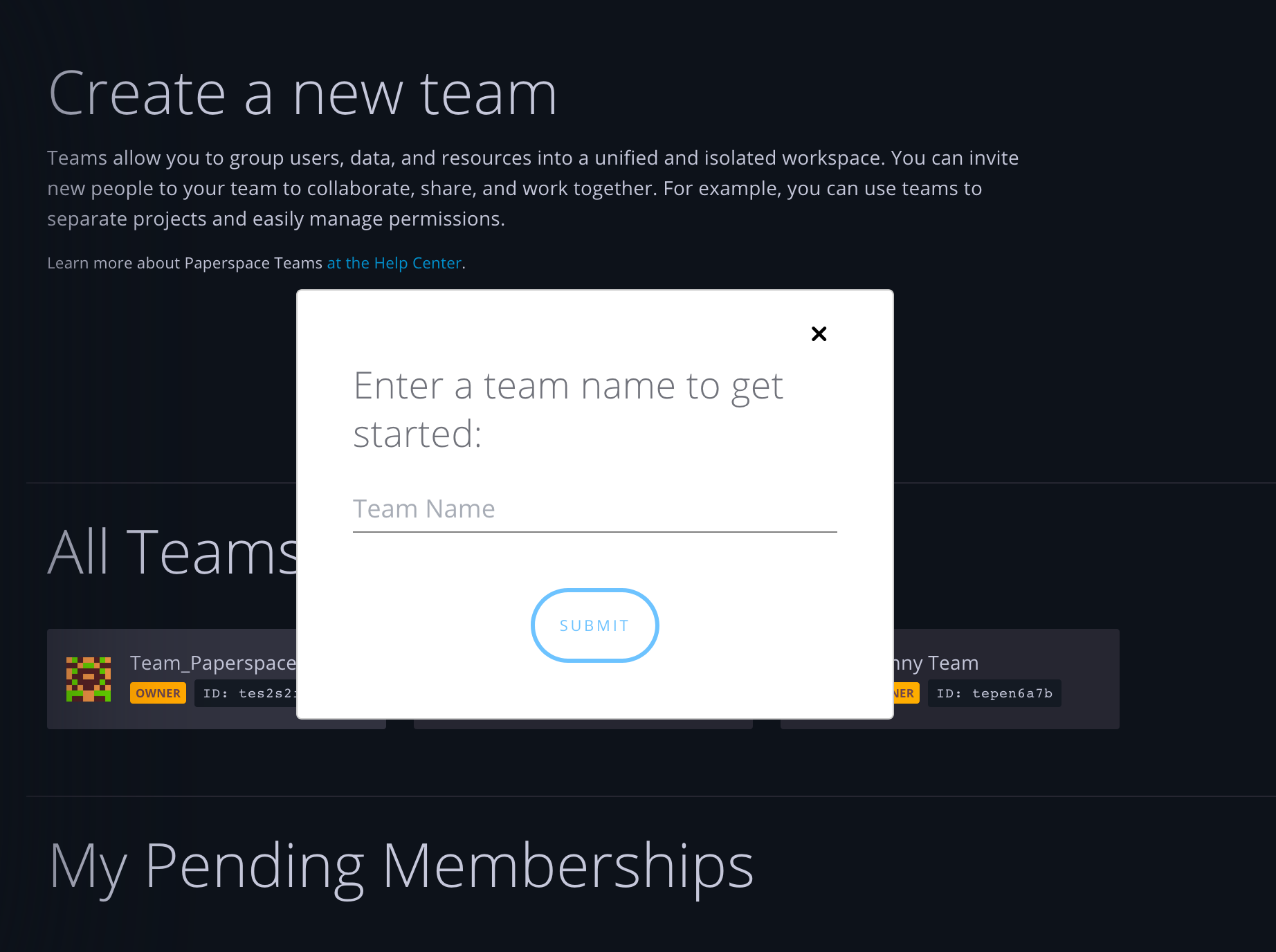 A few notes
What used to be called "Paperspace for Teams" is now Paperspace for Business. Business Teams will maintain all of their existing infrastructure (private networks, shared drives, VPNs, etc) and changes to Teams will not appear in their or their users' accounts. Users can still request the Business feature from within the Console.
The feature is still technically in beta for now but it's stable (we'll remove the beta flag when we add a couple more bells and whistles).  
You can explore the Teams section of our Help Center here.
💗 The PS Engineering Team