Windows 10 is now available on Paperspace. Here's a few things you may enjoy about this operating system:
1. New Start menu
The Windows 8 Start menu was a hugely unpopular item. Windows 10 brought back the traditional Start menu with some new capabilities, without making things confusing.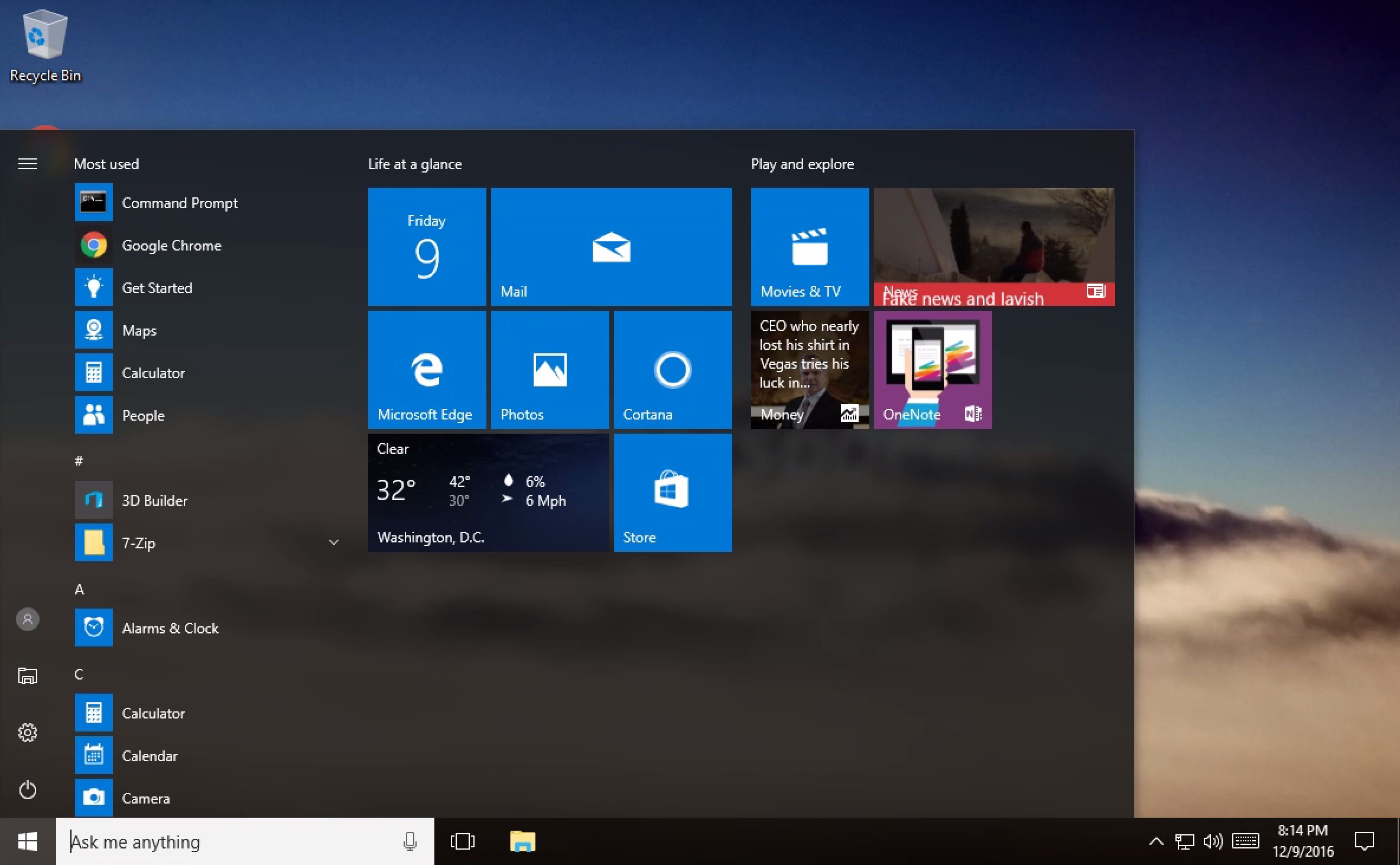 2. Improved Task Switcher
Pressing Windows key + Tab brings up this newly designed Task Switcher which can also be access by clicking the icon next to the Start Menu. The larger thumbnails make everything much easier to read.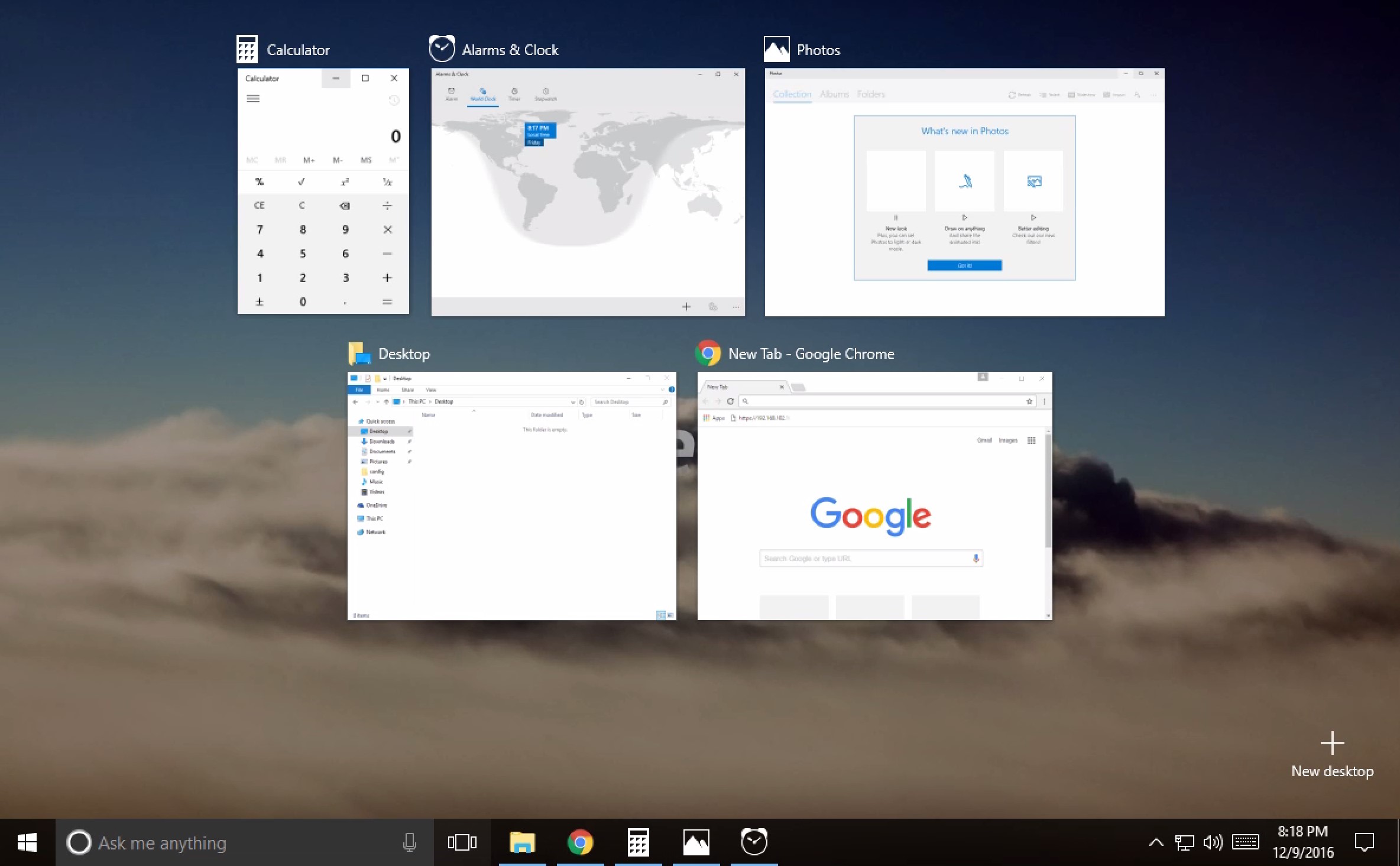 3. Snap Assist
Dragging an application to the side of your display allows you to snap it to half of the screen and prompts you to click another application if you want them side-by-side. You can also use all four corners of your screen if you want each window to take up a quarter of the screen instead of half.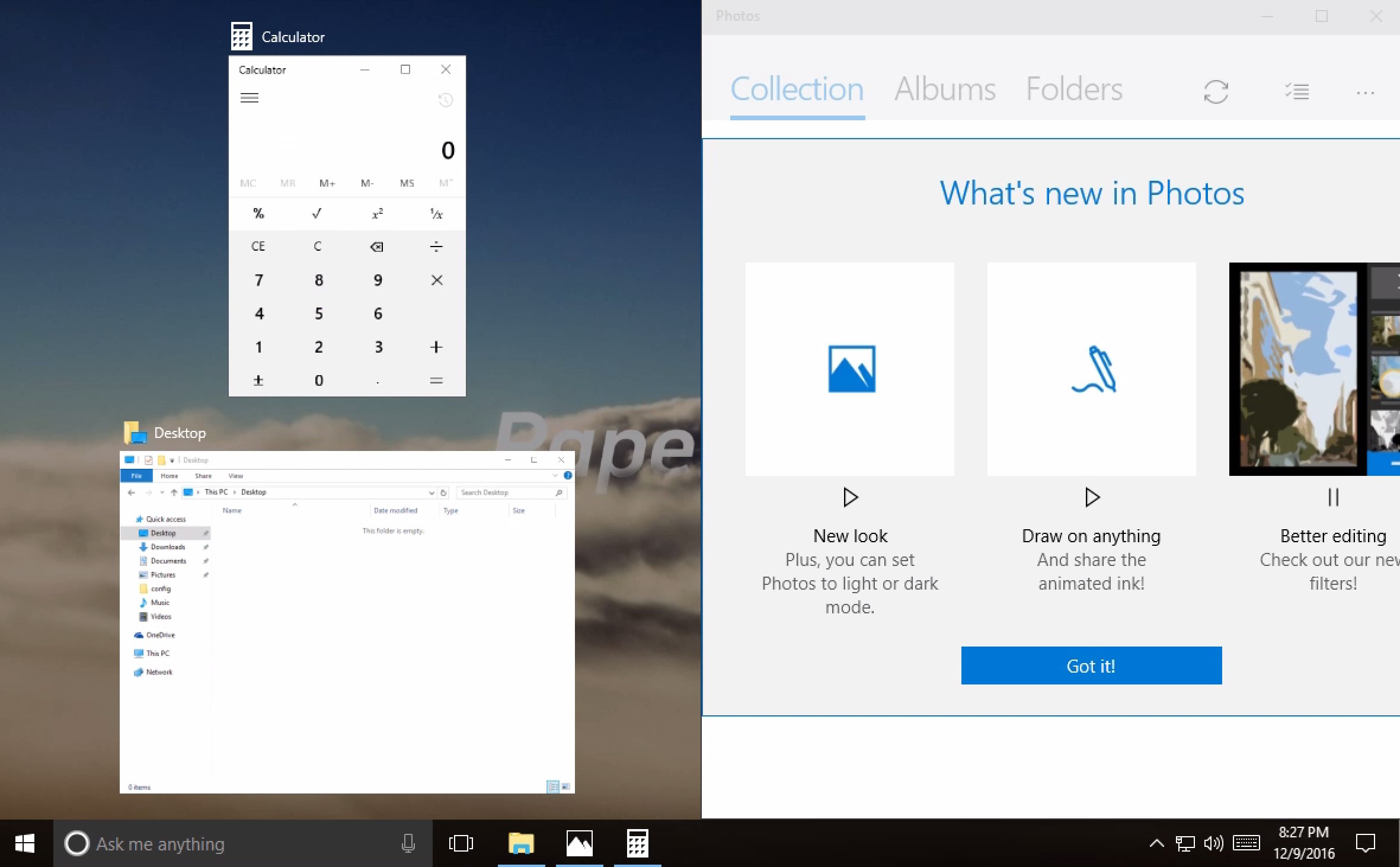 4. Command Prompt moves out of the 20th century
Copy and paste. Expandable windows. Enough said.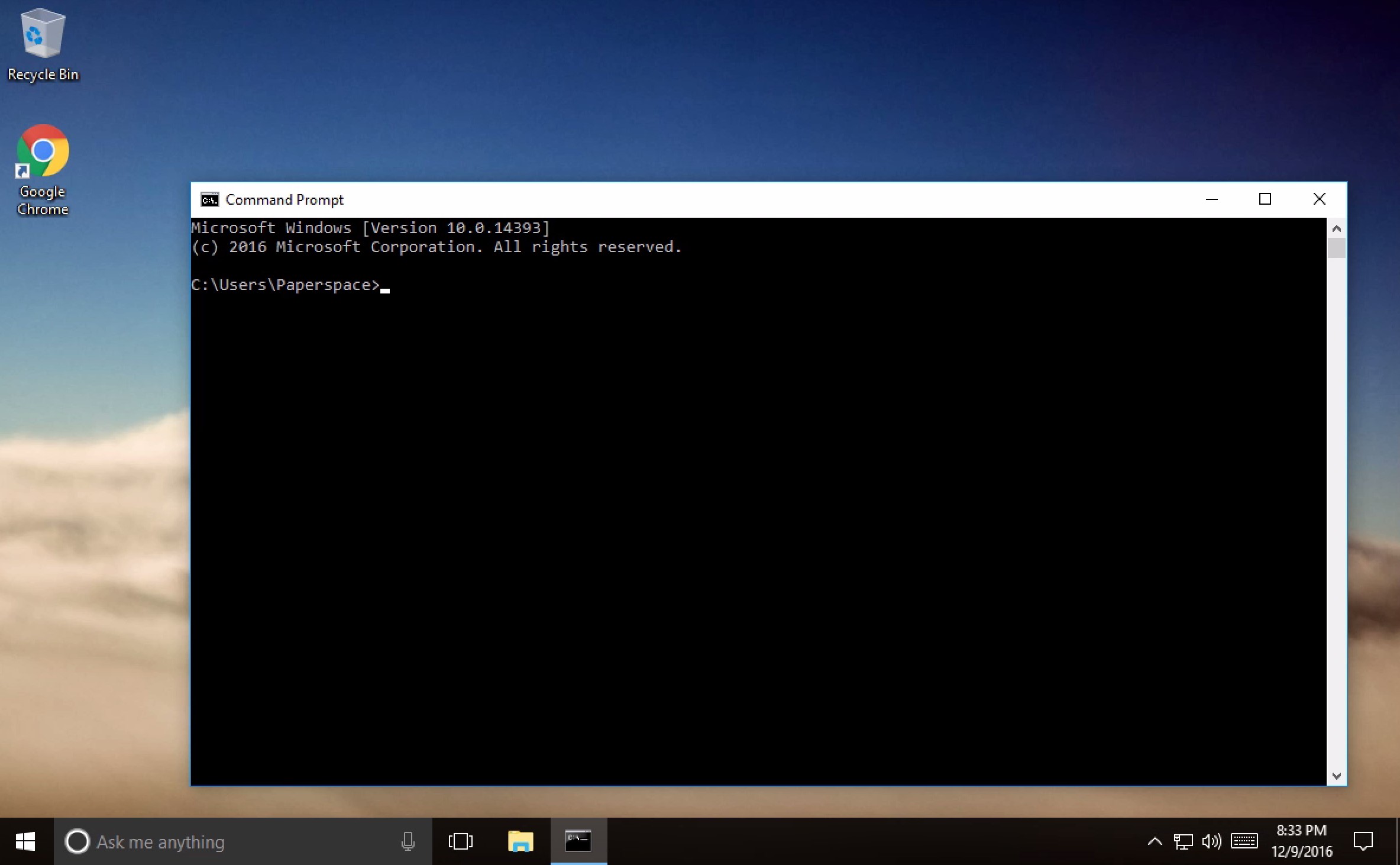 5. Multiple Desktops
You can create multiple desktops for organizing your work. Swiping through is as easy as Ctrl+Alt+Arrows or clicking the button next to the Start Menu.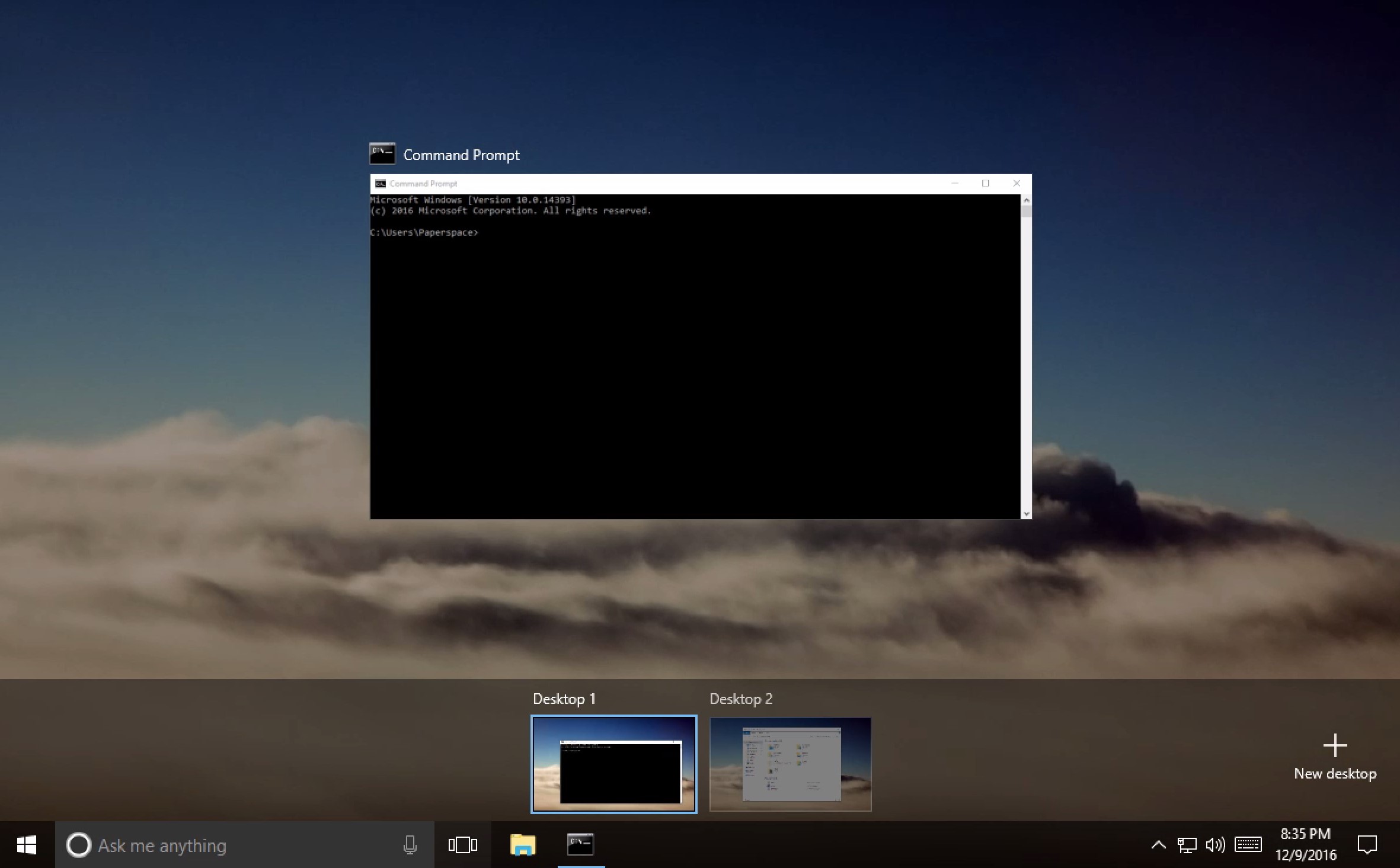 6. Schedule your Windows Update restarts
Practically everyone's biggest annoyance with Windows is the sudden need for Microsoft to update your computer. Now, it's easy to schedule an update "windows" so updates can happen while your not in the middle of work (you can even schedule them while you're sleeping).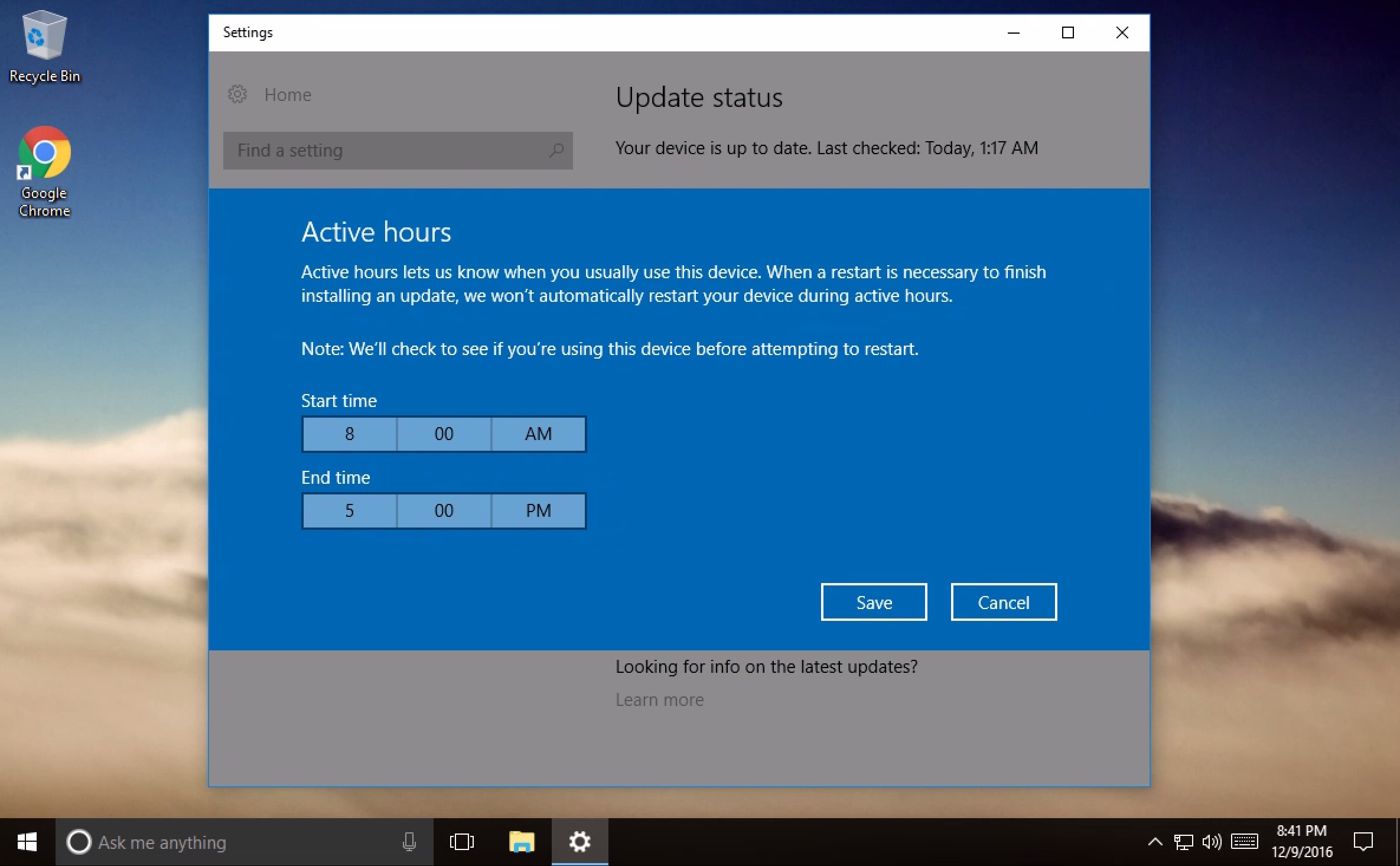 7. The Settings panel was completely redesigned
The Windows Settings panel feels modern and everything is easy to find. You can search for anything using keywords which is a game changer.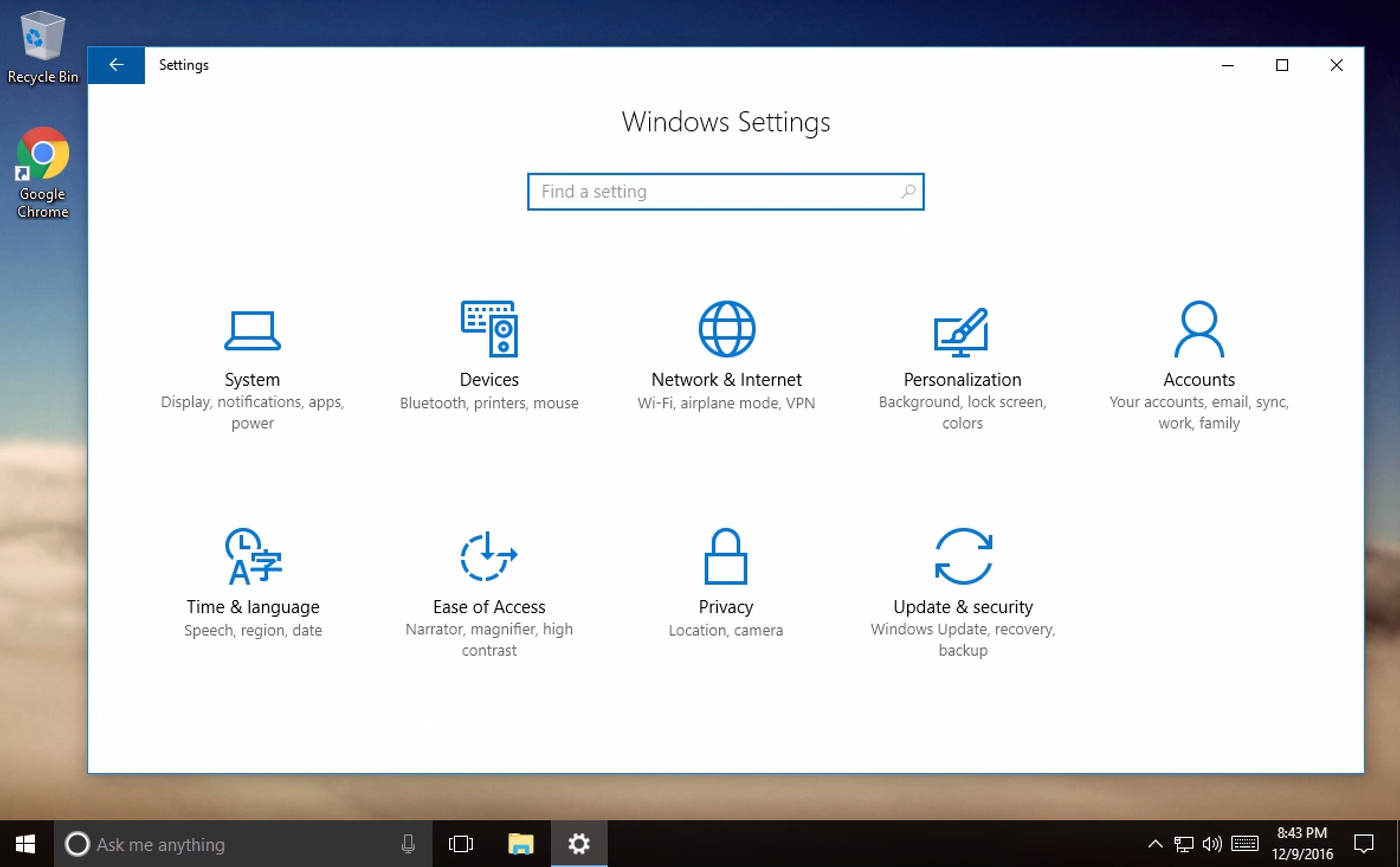 8. Easily find out which apps are taking up space
This was possible before but never has it been so intuitive and easy to find.