One of the most powerful features Paperspace has to offer is the ability to create an instant backup of your machine. Snapshots are a dead-simple and risk-free way to test software, or other changes on your machine, by giving you the ability to rollback in-time with the click of a button. We receive countless emails explaining how Snapshots have helped rescue broken machines, retrieve lost files, defend against malware, and generally just provide a sense of security and peace of mind.
Until now, taking a Snapshot was a manual process. They're quick — only taking a second or so to complete — but it was something that you had to remember to do.
Starting today, you can set an Auto Snapshot cycle which will automatically take a Snapshot on a set schedule. The schedule includes options for every hour, day, week or month. You can also choose how many Snapshots you want to save.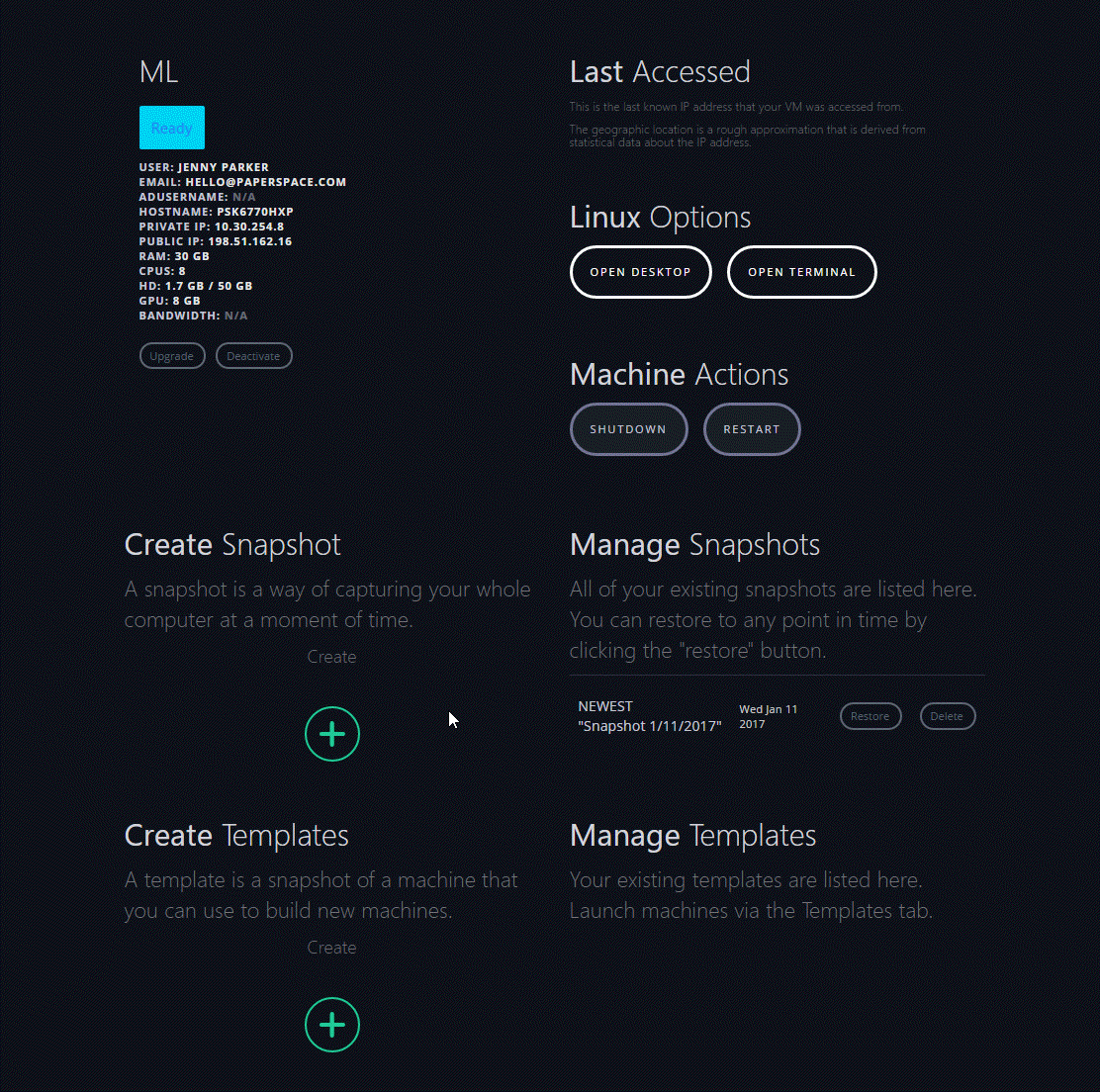 The Auto Snapshot feature is available when creating a machine, and can also be added to any existing machine by clicking the Snapshot button in the Console. Of course, taking manual Snapshots is still possible. Auto Snapshots, on the other hand, mean you never have to think about backing up your machine again.